B2B e-shop
Solusquare Commerce Cloud can satisfy B2B commerce-related expectations by combining the latest progress in B2C with the specific features of B2B: Prices and business catalogues, B2B customer account, recurring orders, end-of-month invoices, etc.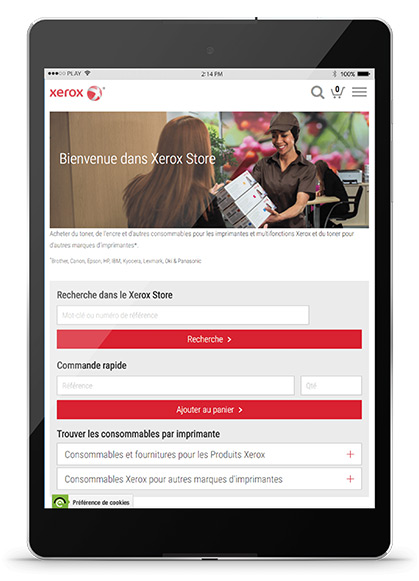 Business customer accounts
Accounts receivable, deferred invoicing,
debt management

Catalogues that can be
tailored to customers

Buyer/Seller
Interaction

Management of rights,
access, permissions by user,
entities, etc.

Pricing and
specific discounts

Advanced OMS capabilities
Global, recurring,
monitoring, orchestration, etc.
we natively incorporate a full range of exhaustive features and all of the specific aspects of
B2B e-commerce


Replenishment for
recurring orders

Tailor-made
business processes

Management of issues related to
accounts receivable

Customer rating
system capabilities

Deferred invoicing

Back-end integration capacity for ERP
and CRM to manage significant batches
and customer experiences
Multi-channel: specific orders
(telephone, fax, online, etc.)

Mass orders with pricing
and specific discounts

Validation of customer credit-worthiness
(debt monitoring, etc.)
a question?
A consultant is available to answer all your questions